The author Annette Pehnt wrote: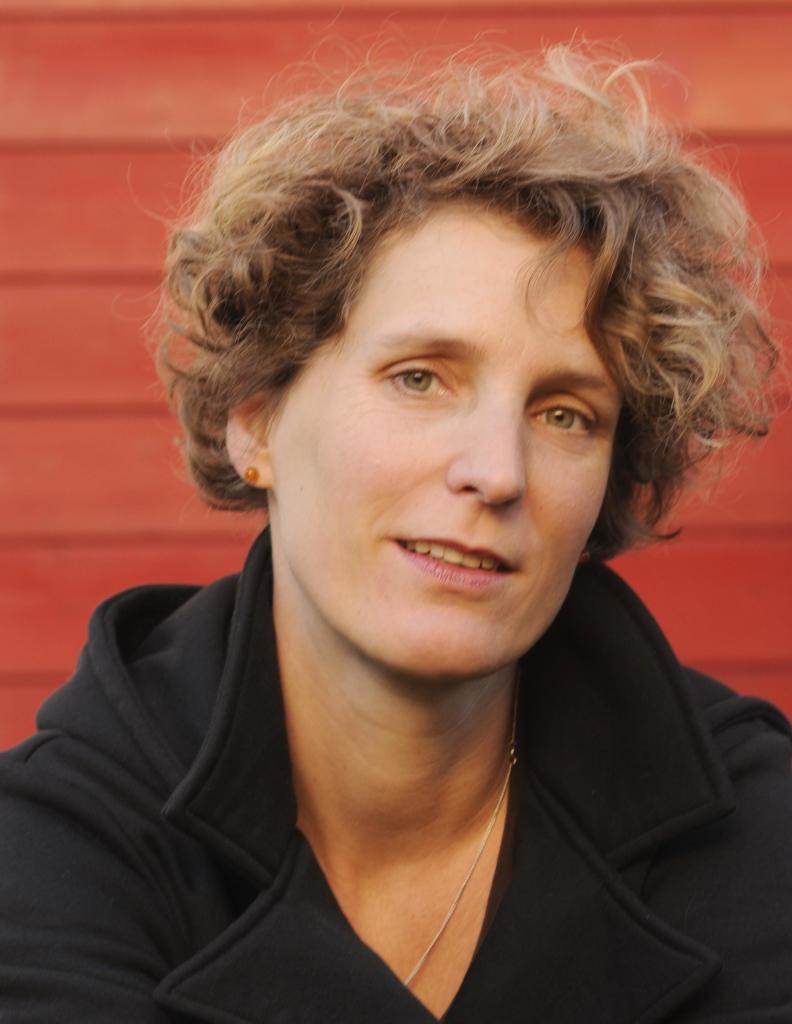 Old stars, new luminescence:
, ars supernova 'by LES HAULZ ET LES BAS
"How can you describe something which didn't previously exist? For the international prizewinning ensemble Les haulz et les bas's new CD production I would have to invent a new vocabulary which was as fresh, unexpected and enlightening as the music which is presented here. Gesine Bänfer and Ian Harrison's musicians have created a music which combines old and new in ways never before heard. No - more than that: it defies epochs and attributions.
The rules of historical performance practice have not simply been ignored here. The work of this ensemble would have been impossible without the decades-long efforts of the historical performance practice movement. Les haulz et les bas know how to play early music but - and this strikes me as an act of freedom - that is only the beginning for them. They also know how to play new music, jazz, folk rock, reggae, traditional and party music and not only do they know it, they also do it with every pore of their lungs, every fibre of their bodies. From this collision of the Old World with the New a type of music has been formed whose authenticity no-one can doubt for even a second. It is self-defining. Here you really can hear what is possible when such musicians confront 800-year-old material with their own individual backgrounds. It is an experiment, and the result is a brilliant feast of musical joi-de-vivre.
This is no meaningless jumble, no unhistoric holding of hands. Rather one should talk about timelessness, about a polyphonic dialogue above and beyond all time. Here the ancient forms - the estampie, ballata, saltarello and follia - always retain their own characters. The variations and the added voices are always concieved within the bounds of the original compositional techniques.
Humourous transitions and carefully-arranged endings give the freely-improvised passages an unexpected frame. The fine details, clearly audible due to the quality of the production - a bagpipe drone starting up in the background; noises off and laughter at the end of the Estampie; the heartwarming whistling at the end of La danse de cleves - give me the feeling of being there, a live quality otherwise unknown from studio recordings of early music. Les haulz et les bas are never disrespectful, but they refuse to be slaves to authenticity.
This is not for purists. On the other hand, why not? It is a shining star in the sky for all who have ears to hear."
Some concert reviews
"Supernova between jazz and medieval... the experiment was successful.... the ensemble's performance was brilliant... a potentially risky piece of programming with high levels of radiation." Mittelbayrische Zeitung
"That was more than just a short flash of light from a star at the end of its life. ars supernova kept its large audience with bated breath. The encounter between the medieval ensemble Les haulz et les bas and Mike Schweizer's jazz musicians turned out to be explosive. Brilliant variety and high virtuosity. The captive audience greeted this unusual musical project with loud applause. The musicians were celebrated frenetically." Badische Zeitung
"Medieval music and jazz - do these fit together? Yes they do! ars supernova is the proof. These excellent musicians spanned a wide arch across the centuries - without going too far. This was no crossover for it's own sake, but a harmonious blend. Old and new were united, and yet remained true to themselves. During the course of the concert the points of contact increased and the transitions melted together, until out of these delicate arrangements something new and magical arose - a new exquisite musical cuisine in which the original ingredients did not lose their identity. A musical journey through the centuries - unbroken, unshaken, unstirred - simply harmonic." Badische Zeitung
Some CD reviews
"Anyone who likes the sound of medieval wind instruments, whether in 'art' music or in 'dance' music, will come across Gesine Bänfer and Ian Harrison's ensemble Les haulz et les bas sooner or later. They have internalised the sound of the alta capella and dedicated themselves to this old tradition, with not only a highly cultivated sound but also with enthusiasm and wit. For several years now these two have been pushing at the borders: their outings into the folk genre on the track of Robin Hood and the Northlands have been very successful. Now they have reinvented 'ars nova' as ars supernova. Together with equally brilliant partners from the jazz scene they have reworked well-known melodies such as [Guillaume de Machaut's] Douce dame jolie, Chançoneta tedescha and the Monk of Salzburg's Das Nachthorn with extended improvisations and underpinned them with modern grooves. Shawms alternate with saxophones, La rotta goes Balkan, and medieval modes are transported into blues scales before the number ends with a return to the ancient theme. The most amazing thing is that the whole thing sounds so natural - not like a calculated crossover, but completely relaxed and full of invention. But 'Les haulz' have never been one for the pure 'court or cloister' sound: the ensemble's concerts have always exploded with the pure joy of playing. That fits well with the musical approach of their new colleagues from the jazz scene, led by Mike Schweizer on the soprano sax, who provides a wonderful counterpart to Harrison, but also Miguel Tantos (trombone) and Thomas Bergmann (guitar). Percussionist Michael Metzler, veteran of alta capella and of [the medieval music festival] Montalbâne, holds the group together in its unusual surroundings of swing, salsa, reggae and funk. The group won the audience prize at the Erzgebirge music festival with this programme, and with it the opportunity to record this album with the support of [the German national radio station] Deutschland Radio Kultur." Lothar Jahn, minnesang.com
"Alta capella - the 'loud band' - this was the late medieval name for the wind band which played for banquets, processions, official announcements, and regularly sounded out clearly-audible fanfares from towers and town walls. The majestic sound of the alta capella not only represented spiritual and temporal power but was also called upon when townspeople met in the town hall to dance. The medieval instrumental combination of shawm, bombard and slide trumpet is the direct ancestor of the wind formations of later centuries, whether circus band or Balkan Gypsy band, military music or jazz band. The ensemble Les haulz et les bas, based in Freiburg, Germany, has long been regarded as one of the best alta capellas in the 'historic performance practice' scene. It performs at prestigious early music festivals throughout the world, and has produced a series of prizewinning CDs with compositions from the 14th to the 16th centuries. ars supernova is Les haulz et les bas's fascinating new project: an imaginary journey through time blending historical and modern sounds. Renaissance shawm and reggae rhythm, gothic sounds with groovy tuba basses, meditative medieval music joined with jazz harmonies - the musical spectrum on ars supernova is wide and rich in contrasts but not left to chance. The musicians - some from early music and others from the jazz scene - not only listen intently to each other and fathom the various ensemble possibilities but also leave each other space for solo passages. Above all they are obviously having fun. Great music which crosses over genres, cultures and epochs." Tom Daun, West German Radio WDR.
"Alta capella meets funk, jazz salsa and balkan grooves'. At the Erzgebirge Music Festival the international ensemble Les haulz et les bas won the audience prize - a record production with [the German national radio station] Deutschlandradio Kultur. This has now been released and presents extremely laid-back, many-facetted but not over-arranged early music. Jazzy sequences are meaningfully embedded into renaissance music. A variety of historical instruments are presented in a relaxed way by highly accomplished musicians. Medieval shawms meet tuba and saxophone. The serpent is combined with cornett, bagpipe and slide trumpet. The programme notes hit the mark: "This is the proof that the saxophone is the ideal instrument for the performance of the ars nova of the 14th century, and that the medieval shawm is the instrument which jazz has been waiting for all this time". A wonderful, definitely recommended instrumental album of medieval jazz - an experience of timelessness." Piet Pollack, Folker
"…a wonderful, modern and virtuoso musical journey. We experience our tradition here." jazz-fun.de